International road transport
International road transport is the best option for transporting a wide variety of products and goods of various sizes. International road transport is especially in demand in cases where there are no accessible railways and airports at the final destination or nearby. International transportation of goods by road is considered universal and has some advantages – prompt delivery, safety and integrity of cargo upon arrival, fuel savings, the ability to choose the best logistics route.
Global Track has a large fleet of vehicles, so we can easily select the necessary vehicle, taking into account the specifics of the cargo. Each machine is equipped with GPS, which allows you to receive up-to-date information about the location of the goods and control the entire process from anywhere in the world.
What goods can be transported
Global Track Company performs international cargo transportation of the following types of cargo:
Oversized and not oversized. You can transport goods that differ in different volumes, shapes. For this, an appropriate transport is selected;
Needing a specific temperature regime. These are usually food or medicines, for each type its own temperature is determined and recorded. International transportation of goods with high temperature requirements is carried out using modern refrigerators and reliable air-conditioning equipment;
Dangerous. There is a category of cargo that needs to be transported with extreme caution. These can be chemicals that should not come into contact with the environment or flammable elements. International road transport of high-risk cargo requires a special approach to the choice of transport, but thanks to a large fleet of vehicles, we can easily select the necessary equipment for the safest and most careful transportation;
Prefabricated. These are several cargoes of small dimensions, which are combined into one. This transportation option allows you to save on delivery, simplify documentary preparation, optimize the organization process;
Oversized using a trawl (low bed). Such cargo is characterized by non-standard, heavy dimensions, bulkiness.
Our logisticians have vast experience, so they will quickly calculate the ideal route for any type of transportation. The cargo will be delivered exactly on time and will not be damaged in transit.
Our transport for international cargo transportation
International road transport is carried out using the following vehicles:
Beads, the carrying capacity of which is 1.5 tons;
Equipment with an additional axle (the so-called "sloths"), capable of lifting up to 15 tons of cargo;
Low bed trailers. With their help, they carry out international transportation of goods that have a large weight, while not accepting division into component parts. Most often, such cargo is industrial machinery and various equipment.
Global Track has only the most modern vehicles and high-quality equipment in its arsenal. We carefully monitor the condition of the machines and carry out maintenance on time, so that the equipment is always ready for work.
International trucking plays an important role in the export and import of goods. The main task of the entrepreneur is to find a reliable company that provides international cargo transportation services and delivers products to the end point in a short time, intact and with a full package of documents. Global Track Company organizes international cargo transportation inexpensively in full compliance with applicable law. We will not only quickly deliver your cargo, but also help in its registration.
Features of international road freight transport
A transport company for international transportation must have an extensive fleet of vehicles and qualified logisticians who have serious experience specifically in the field of cooperation between countries. To obtain a permit, you must collect a complete package of documents, pass several checks and fully comply with all requirements. International transportation of goods does not only involve direct delivery, it also requires the preparation of cargo, the execution of necessary documents, etc.
There are certain groups of goods that are prohibited from being imported into a particular country. Even if you are planning a transit, you should reconsider the route. When organizing the logistics of international transportation, special attention should be paid to the packaging of goods:
When assembling the cargo, its category is taken into account. It is most correct to mark each unit for reporting and better visibility. This will reduce the risk of unnecessary questions at customs.
Tight packaging will protect the goods from damage. Some groups of goods should be transported subject to certain rules (drugs, chemicals, etc.).
All material must be sealed. This will protect the cargo from theft and loss.
The container used must fully correspond to the transported goods.
Each category of goods is supplied with the necessary package of documents.
All these nuances are known only by an experienced logistician. Such specialists work in our international transportation agency. They will select the ideal route with a minimum of stops and delays, properly pack the cargo and take care of documentary support. You pay not only directly for the delivery, but also for taking into account all the nuances and possible problems.
Rules for the implementation of the international transportation of goods
When trying to order international transportation, you should carefully choose a logistics company, since not all such companies have the necessary documents and many years of experience (which is especially important). All international cargo transportation must comply with certain rules prescribed in the following documents:
Geneva Convention. Deals with traffic issues.
TIR Convention. When crossing the border, controls issues related to customs clearance.
SMA Agreement. A document of legal significance for the countries of the European Union. Regulates the use of international highways.
These and other legal documents must be taken into account when registering any cargo before delivery to another country. There are also documents that regulate relations between logistics companies and entrepreneurs who own the cargo, establish certain rules for receiving and issuing cargo.
International cargo transportation with Global Track
Our company is engaged in international trucking to any country in Europe, Asia, the CIS. We have an impeccable reputation, because we individually approach the situation of each client, not only on paper, but also in practice. You will receive full documentary support and constant control of the dispatcher.
Built-in GPS beacons in each car will help track the movement of your cargo along the route on the international transportation website. You will not only be aware of any traffic movements, but you will also be able to contact our manager around the clock, he will answer any questions you may have.
We will help you make your business successful and profitable. Place your first order and you will only trust us. Call our operator – he will quickly complete your application.
International cargo transportation with our company Global Track 
Global Track performs international road transport of commercial cargo not only in Ukraine, but also abroad (Asia, Europe, CIS countries).
Advantages of cooperation with us:
Operational processing and execution of orders. International transport transportation by our forces is carried out at no additional cost and with the fulfillment of all requirements exactly on time;
Individual approach to each client – a personal manager will control the transportation at all stages and answer any questions of interest;
Clear control. The customer can receive information from the international carrier about where the cargo is located at a specific time. This allows you to more clearly understand exactly when he will be in place;
Affordable prices, many convenient payment methods. We offer more comfortable prices per 1 km than other international carriers.
International freight transportation is not only the delivery of goods, but also the execution of all related documents. We are ready to help with customs clearance and offer additional cargo insurance with payment of a penalty. International delivery of goods also includes the preparation and loading of products. Professional workers will securely fix the equipment in accordance with all safety requirements.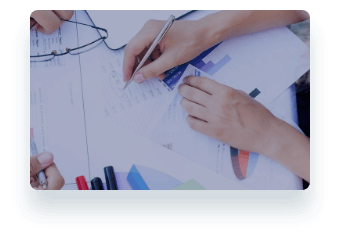 Foreign economic agent services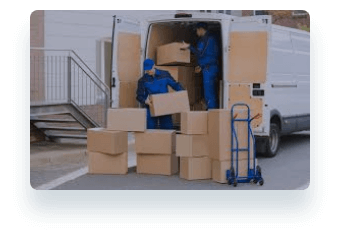 Loading and unloading works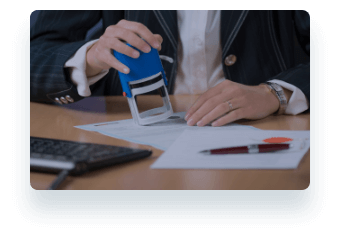 Customs brokerage services
Features of the delivery of dangerous, oversized, groupage cargo in international transportation